Hi out there. I read a lot of blogs, as I would guess you do, since you are reading this, the blog fighting for the award for most scattered and unkempt blog on the market.
Many many many of my blogs are design related, like these:
Style by Emily Henderson
Apartment Therapy
Design Sponge
Oh Happy Day
But some of them are more "homey" like this one:
Posie gets Cozy
Young House Love
Little Green Notebook
Still lots of amazing design there, but maybe more craft/DIY related.
I like pretty things.
I've come to realization that mine will not be slick, modern home, full of perfectly curated vintage pieces and expensive but "comfortably worn" looking furniture. My house will look like this:
(Why is the chair squished into the corner? why god why?)




and this...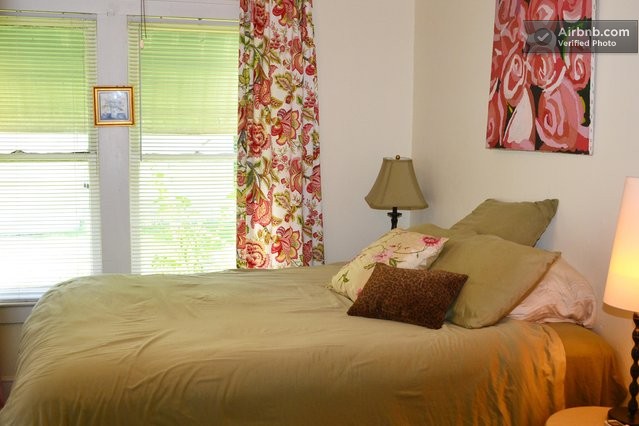 Because I am a gal who likes color. Lots of color. And art and books and projects. And I need to see it all at once, apparently. And today, I am okay with that.
Ps. These pics were taken by a real, honest-to-god photographer for my listing on Airbnb.com....a place where you can list your apartment for short term rentals. I've been doing this for a month or so and LOVE IT. Check out my cute listing:
Adorable Historic 1bdrm Duplex.
Come stay!